Workshop Nov 2017 summary: Arctic air mass transformations
Understanding air mass transformations in the Arctic – observational and modelling strategies for moving forward.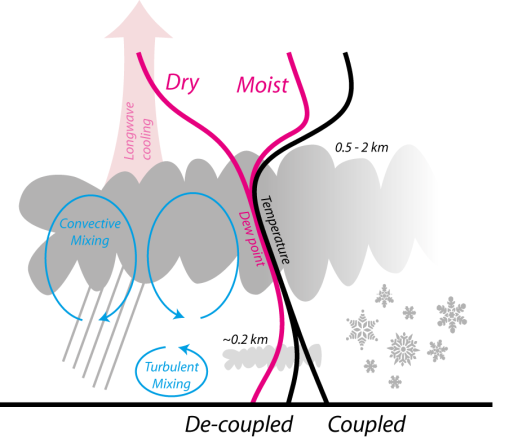 Aim of the workshop
The workshop aim is to discuss the state of the research on Arctic air mass transformations and the associated boundary-layer processes. We plan for presentations, plenary and break-out group discussions. We anticipate that the group discussions result in suggestions and recommendations for upcoming observational campaigns in the context of YOPP and MOSAiC including suggestions for specific model experiments (LES, single-column, and global NWP/climate models) and possibly dedicated model intercomparisons, and suggestions for how to evaluate models and the usage of existing datasets including CMIP6.
Desirable workshop outcomes are also agreement on some follow-up activities from the workshop, which could be to initiate common experiments or a model intercomparison or plans to further discuss at the pan-GASS meeting in February (note deadline for abstracts already October 31).
Participants
See list of participants

Participants (pdf) (47 Kb) .
Workshop date
November 6th (noon) - 9th (3 pm), 2017.
Workshop venue
Department of Meteorology, Stockholm University.
The final programme is attached here,

Final programme (pdf) (302 Kb) .
You can find all the presentations here.
Contact
For questions, contact Gunilla Svensson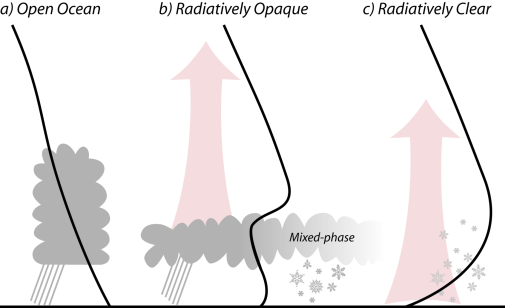 Source top image: Brooks et. al. (2017), "The turbulent structure of the Arctic summer boundary layer during ASCOS"
Last updated: January 16, 2018
Source: MISU