MOCCHA – Arctic expedition
Connecting the sea to the sky – How important is marine microbiology to clouds in the summertime high Arctic?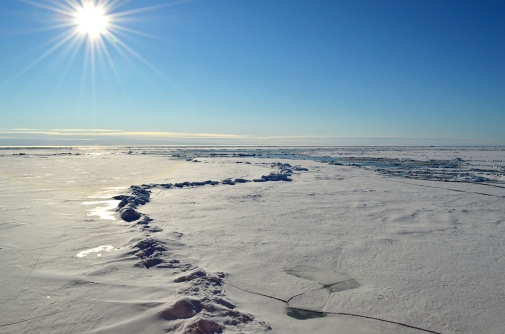 What are the consequences of the dramatic loss of summer sea-ice for Arctic climate? Will the ice continue to disappear at an ever-increasing rate as the exposed ocean surface absorbs increasing amounts of solar radiation? Or might conditions become progressively more favourable for biological activity and associated cloud-formation, decreasing the amount of solar-radiation received at the surface? How might the Arctic climate change on interannual and inter-decadal time scales and quite how sensitive is it to anthropogenic climate change? These are key questions that the Microbiology-Ocean-Cloud-Coupling in the High Arctic (MOCCHA 2018 campaign) project will strive to answer.
Obviously, the Arctic climate system is complex, involving physical, chemical and biological processes and to study this system requires interdisciplinary and international collaboration. To do so, we will conduct unique measurements during a planned research cruise to the high Arctic in summer 2018 aboard the Swedish icebreaker (I/B) Oden. During the cruise, which will take place throughout the most active period biologically and into the autumn freeze-up (early August to September), I/B Oden will drift passively whilst moored to an ice floe. This approach will allow us to utilise a number of innovative techniques and novel measurement approaches and the project will involve contributions from across many fields in the natural sciences.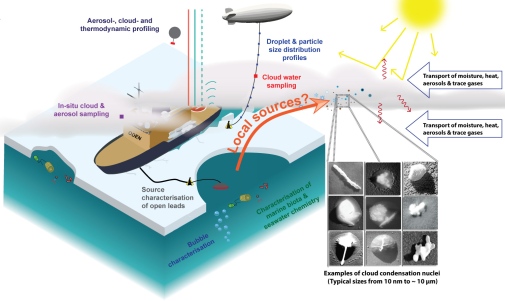 The project at Stockholm University is a collaboration between ACES (Department of Environmental Science and Analytical Chemistry) and MISU.
Project members at MISU
Luisa Ickes
Agneta Öhrström
Centralverkstaden:
Funding
Funded by the Swedish Polar Research Secretariat, the US National Science Foundation (NSF), Vetenskapsrådet (VR) and Knut & Alice Wallenberg foundation.
More information, updates, etc
See more info on the project here (the project webpage at ACES).
Last updated: November 10, 2020
Source: MISU