Welcome back Gabriele!
Gabriele is funded by a MISU fellowship, and his research focusses on high-impact extreme weather events in the mid-latitudes. The aim of his work is to improve the understanding of the large-scale drivers of these events, and hence their predictability.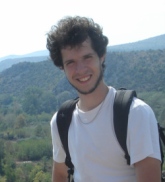 Gabriele completed his Ph.D. in the Department of Physics of Imperial College London, where he studied the variability of meridional heat transport in the atmosphere. He has then worked as a post-doctoral researcher at MISU and as a research scientist at the UK's Met Office.