Radio Elan
Late in November, just before the UN climate change conference was about to begin in Paris, some of our French speaking scientists got the oppurtunity to answer questions about the climate and environment from a 10-year old student at the Frech Shoool St Louis.
MISU scientists Quentin Bourgeois and Fabien Roquet participated in a radio show organized by Serge Moussay, a teacher at the French school St Louis. The name of the radio is: Radio Elan, which translates into "Radio Moose".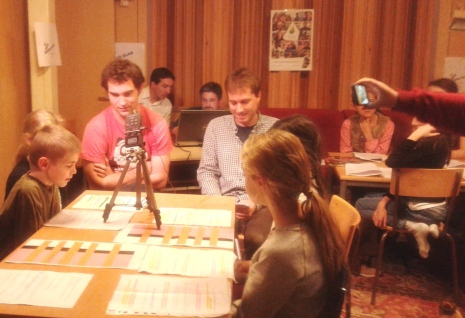 - It was a great experience, as 10-years old student were asking us questions about the climate and the COP21 conference, says Fabien.
You can listen to the radio show on SoundCloud and read more about Radio Elan.