News from the Arctic expedition
MISU's expedition in the Arctic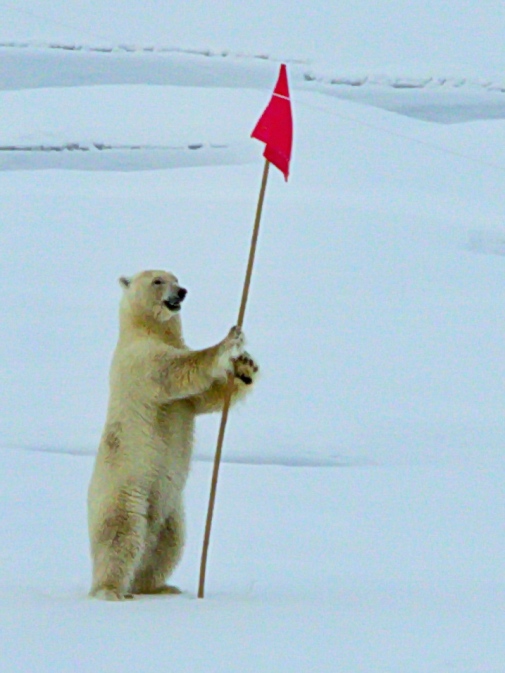 So - finally - the guy we've been waiting on for four weeks arrived; our first Polar Bear! He sneaked up on us from behind the ship but everyone that was working on the ice acted in a very good and calm order, and come on board. We then lifted the gangway; we can be very hospitable, but not that much! This bear seemed well fed and was more curious than aggressive. It was especially interested in on our oceanographer's equipment on the ice. It wrecked a small buoy and ripped a cable on a large ice-tethered profiler before playing with the red flags for a while. I heard that the damage is annoying but repairable.
It then strolled over towards our little iceberg, while we got our helicopter airborne and then gently "pushed" it over to the next ice floe, and the next, and then the next, and one more, and it hasn't been seen since.
Folow the expedition here.
Last updated: October 4, 2018
Source: MISU