New research grants from The Swedish Research Council (VR)
The Research Council has taken a decision on research grants in science and engineering. This was publish on November 2, 2016. MISU received one etablishment grant and two project grants. Congratulations to Gabriele Messori, Caroline Leck and Michael Tjernström.
Establishment grants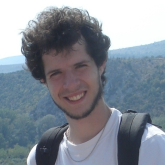 Large-scale organization of extreme weather events over Europe and North America
Understanding the drivers of extreme weather events and improving their predictability is of crucial societal and economic value. With this project I aim to analyse and quantify the role of specific large-scale atmospheric circulation patterns, diagnosed in terms of planetary wave breaking, in favouring windstorms and intense precipitation over Europe and cold spells over North America. I will adopt an interdisciplinary approach combining observational, modelling and mathematical analyses. Demonstrating the predictive power of planetary wave breaking will greatly advance our understanding of extreme weather on both sides of the Atlantic.
Gabriele Messori, 3.2 miljon SEK
Project grants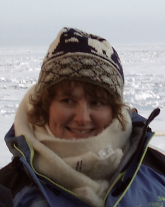 The importance of biologically-generated aerosols between the ice floes for the presence of clouds North of the edge of the ice in the Arctic
The potential benefits of the project will lead to an improved understanding of the consequences of the dramatic increase in summer sea-ice melt: The relentless increase in summer sea-ice melt is likely to amplify Arctic warming. But could the same conditions also spur the activity of marine microbiota, increase the sun reflectivity of clouds and counteract the melting? The overall aim of the proposed project is to reduce the uncertainties in Arctic climate models in their estimates of climate sensitivity and the Arctic response to climate change caused by human activities. More specifically we will focus on the newly discovered and demonstrated link between cloud formation and marine biota that needs better understanding and quantification. The program focus is a multi-month high Arctic field experiment employed on the Swedish icebreaker Oden, during the biologically most active period into autumn freeze-up conditions, from mid-July through September 2018.
Caroline Leck, 3.7 miljon SEK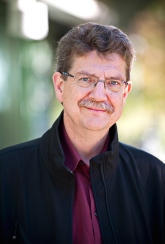 Warm air flows into the Arctic: physical processes and feedbacks in the climate system
Arctic climate is determined by a subtle balance between inflow of heat from south and loss of heat by radiation at the top of the atmosphere. But warmer air also brings with it more water vapor, which in itself is a powerful greenhouse gas and also affect clouds. In this project we intend to use state-of-the-art observations to study what happens to intrusions of warm and moist air into the Arctic, and how it affects the climate.
Michael Tjernström, 3.7 miljon SEK
For more information and the complete list, see the annoncement from the Research Council