New lecture rooms at MISU
World famous meteorologists Bjerknes and Bolin give name to two new lecture and meeting rooms at MISU.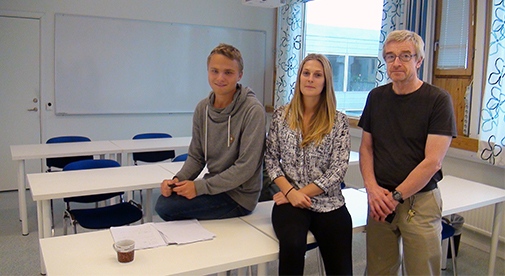 The new lecture rooms C651 Bjerknes and C619 Bolin are both in the MISU wing at the sixth floor of the Arrhenius building. The Bjerknes room is the largest, seating 18 people, and has five student computers. The smaller Bolin room seats nine people, and can be accessed from the student pentry and the copier room.
– The rooms we had before in the Chemistry wing had some problems with heating and weren't as optimal for teaching. With this change, all the MISU rooms are in the same wing of the Arrhenius building, says Jonas Nycander, Head of Department at MISU.
Study adviser Malva Lindborg and janitor Janne Söderlund have worked on planning and furnishing the new rooms.
– I think the students will enjoy the easy access to the Bolin room, for their lectures as well as studies between classes since it is right next to the students' pentry, says Malva Lindborg.
World famous meteorologists
The scientists behind the names of the new lecture rooms were in their days instrumental in the development of numerical weather forecasting, and the evolution of meteorology as a science.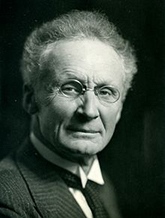 Vilhelm Bjerknes, the father of modern meteorology
Vilhelm Bjerknes, 1862-1951, was a physicist and meteorologist that laid the groundwork for numerical weather prediction. From 1895 to 1907 he was a professor at Stockholm Högskola (precursor of the Stockholm University). During this time he clarified the interactions between fluid dynamics and thermodynamics, with his major contribution being the seven primitive equations that are used in climate models even today. Bjerknes foresaw the application of this in weather forecasting as early as 1904. His work inspired Walfrid Ekman to apply the equations to large-scale motions in the oceans, and Carl-Gustaf Rossby to apply the same to the atmosphere, making modern weather forecasting feasible.
The crater Bjerknes on the Moon and a crater on Mars are named in his honour.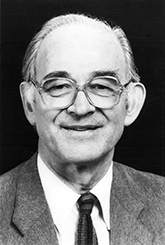 Bert Bolin, the IPCC and the Nobel Prize
Bert Bolin, 1925–2007, was a meteorologist and one of the founders of the IPCC (Intergovernmental Panel on Climate Change). From 1961 to his retirement in 1990, he was a professor at MISU. Bert Bolin made fundamental contributions to both numerical weather forecasting and to the science of biogeochemical cycles. In 1950, he worked on the first computerized weather forecast using ENIAC, the first electronic computer, and he was involved in using new satellite tools for climate research. The IPCC received the Nobel Prize in 2007, and as its first chairman, Bert Bolin is credited with bringing together a diverse range of views among the panel's thousands of scientists, to something resembling consensus.
Sources: Wikipedia, Bolin Centre
Last updated: September 19, 2017
Source: MISU