New employees
Lars Ahlm and Joy Monteiro
We have two new employees at MISU.
Lars Ahlm, Researcher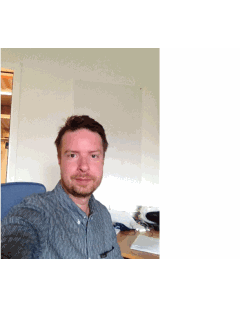 Lars Ahlm started at MISU in June 2016 and will be focusing on global modelling of aerosol nucleation and its impacts on cloud and climate. He is funded for three years through the FORMAS Grant for research and development projects for future research leaders. He is also involved in modelling of sea spray climate engineering together with University of Oslo.
Lars is originally a meteorologist and has worked as a weather forecaster at SMHI at Arlanda airport for four about years. After that he did a Ph. D. at Stockholm University focusing on measurements of turbulent fluxes of aerosols, CO2, and energy over the Amazonian rain forest. He has also done a two-year post doc at Scripps Institution of Oceanography on measurements and modelling of aerosols and clouds.
Joy Monteiro, Postdoc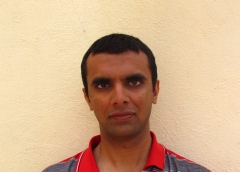 Joy's primary responsibility at MISU is to enhance the Python based modelling framework CliMT to function as a full-fledged moist GCM. Apart from this, he will also be working on other topics of interest: equatorial wave theory, ocean-atmosphere coupling in idealised models and ENSO.