Below sea level
In New Orleans, just some 10 days after Mardi Gras, we were met by warm, humid evenings and colourful left-over beads hanging from every tree, fence and lamp post. After breakfast in our Creole cottage kitchen, listening to the neighbor brass band jamming in their basement, we head off to the city's huge convention centre, this week housing about 4000 ocean scientists.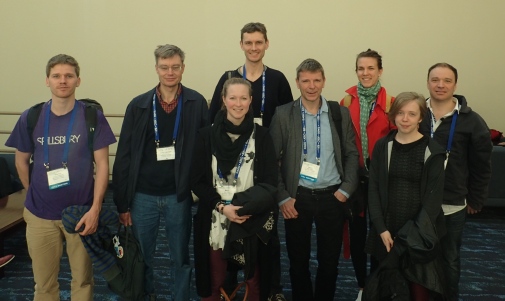 We spend our days listening to (for the most part) high-quality scientific talks, for example by physical oceanography "superstar" Walter Munk, 98 years old. He entertains with anecdotes from a whole life of research, while what seems like the entire oceanographic community tries to squeeze in to the smallest session room in the centre; the chairman mentions something about fire regulations since people line up along walls, aisles and in doorways.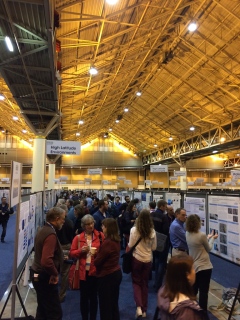 We try to keep in touch with each other during the days to meet up for lunch, dinner etc., but it is made difficult by a questionable Wi-Fi. It is lucky there is a given place to meet up after hours – The Spotted Cat Music Club, situated alongside several other famous live music bars on Frenchmen Street, has three different jazz bands playing every night (with occasional spontaneous lindy-hop dancing among the guests).
We are truly enjoying the (below sea-level) venue for the Ocean Science Meeting 2016.
Malin Ödalen & Sara Broomé
PhD students