A unique multidisciplinary project
This summer a unique cooperation between the Department of Meteorology and the Department of Economic History and International Relations at Stockholm University has taken place. The project is called Climate, Disasters, and Human Responses. It is designed to look at what factors determine the amount of international aid given to ease the consequences of climate-related natural disasters.
As part of the project data from the global database on natural disasters EM-DAT (covering data starting in 1895) is compared with data from the European Center for Medium-Range Weather Forecasts ECMWF reanalysis ERA Interim (starting in 1958). In the database on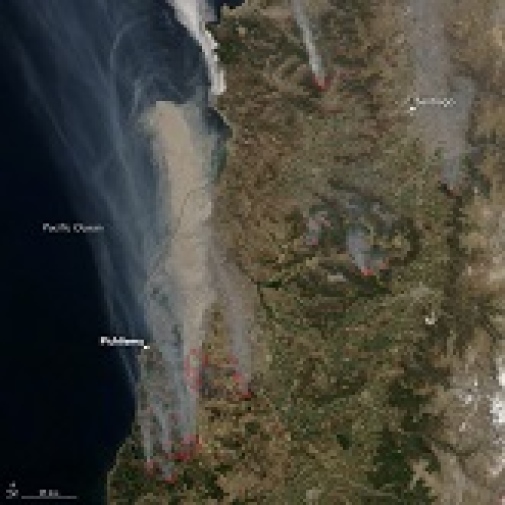 natural disasters researchers around the world have reported data on time of the event, country, region and how many people have been killed or otherwise affected. The database also includes type of natural disaster.

The Climate, Disasters, and Human Responses project has been developed by Frida Bender at the Department of Meteorology (MISU) and Lisa Dellmuth at the Department of Economic History and International Relations. The objective is to understand how, why and to what degree political actors respond to natural disasters, and sort out what factors matter most to the amount of international aid spent on disaster relief.

At MISU the master student Aiden Jönsson has studied how well the reported catastrophes that has occured match with the global atmospheric reanalysis from ERA, describing past atmospheric conditions and weather. He has found ways to quantify the severity of for example heat waves, based on these meteorological data. This validation and quantification of disasters will then be coupled with a record of social data. At the Institution of Economic History and International Relations another student, Christian Hultgren, has collected data from UN reports describing the amounts of money spent on international disaster relief.
– Our mission has been to gather more data on a number of specific disasters. We are making a database on the climatological and meteorological factors that are linked to the catastrophies that have taken place, their effects on society and people, and the financial aid received, says Aiden Jönsson.

How often do catastrophes occur?
As the next step in the Climate, Disasters, and Human Responses project we will also look at trends. How often does a certain type of extreme weather event occur? Can the costs emanating from this type of disaster be expected to increase or decline? How will international organizations deal with this?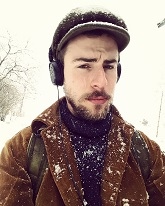 This is the first time a meteorological data analysis is linked to the natural disasters database EM-DAT.
– No one has compared data from these two databases before. What we do is to try to see if the disaster record matches the meteorological record. We use meteorological data to give a physical quantification of the disaster and compare it with the severity of it's impact on humans. We also want to see if and how the climate change affects natural disasters, and get an idea of how the costs for natural disasters for countries around the world might change with number and strength of the natural disasters, says Aiden Jönsson.
New kind of research
For MISU it is also new experience to work together with a Department of the Humanities.

– What I really have enjoyed with this project is that it aims to see how humans are affected by nature and extreme weather events. Will the climate changes have an impact on how people are affected by natural disasters and how international aid related to them be distributed? To study the impact of natural phenomena on humans is why I think meteorology is interesting, says Aiden Jönsson.

– The human dimension of meteorology isn't something you often encounter when you study it. The studies are more focused on physics and chemistry. But it is really interesting to see how people are affected by weather events, actually that is what really matters. For me personally, it has been very rewarding to talk to and work with people who study economics and societal changes.
Last updated: August 28, 2019
Source: MISU