Guest Seminar – Arvid Bring – Bolin Centre for Climate Research
Seminar series Climate & Society: Climate and conflicts
Name
Arvid Bring
Researcher at the Department of Physical Geography and the Bolin Centre for Climate Research, Stockholm University.
Title
Seminar series Climate & Society: Climate and conflicts
Abstract
Does climate play a role in conflicts, and how can we find out? In this seminar, Arvid Bring will present an overview of the research on how climate relates to social events, in particular conflicts. He will also discuss the popular perception of coming "water wars" in a warmer climate.

About Arvid Bring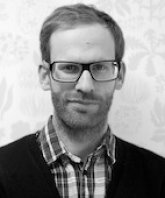 "Water is a link between many current environmental issues. Future changes in the water cycle and how water is used may strongly affect both the environment and society in many parts of the world. In my research, I study interactions between water and climate, with an emphasis on water information and its role as a basis for policy decisions."
Time and Place
Tuesday, October 3rd 2017, 11.15
Rossbysalen C609, Arrhenius Laboratory, 6th floor
(This event has taken place.)
Last updated: October 4, 2017
Source: MISU