Workshop: Arctic air mass transformations
EVENT
Date:
06 November 2017, 12.00 PM
-
09 November 2017, 3.00 PM
Venue:
Rossbysalen C609, Arrhenius Laboratory, 6th floor
Understanding air mass transformations in the Arctic – observational and modelling strategies for moving forward.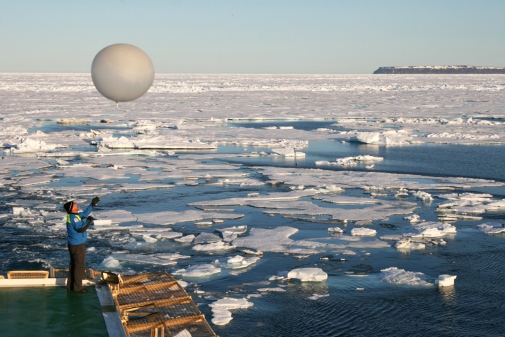 Aim of the workshop
The workshop aim is to discuss the state of the research on Arctic air mass transformations and the associated boundary-layer processes. We plan for presentations, plenary and break-out group discussions. We anticipate that the group discussions result in suggestions and recommendations for upcoming observational campaigns in the context of YOPP and MOSAiC including suggestions for specific model experiments (LES, single-column, and global NWP/climate models) and possibly dedicated model intercomparisons, and suggestions for how to evaluate models and the usage of existing datasets including CMIP6.
OBS! Full information about the workshop here
Including preliminary programme, participants and directions.
Workshop Nov 6-9: Arctic air mass transformations
Workshop date
November 6th (noon) - 9th (3 pm)
Workshop venue
Rossbysalen, Department of Meteorology, Stockholm University, Arrhenius Laboratory, 6th floor, Svante Arrhenius Väg 16 C, Frescati campus
Contact
For questions, contact Gunilla Svensson
Last updated: October 17, 2017
Source: MISU