Guest Seminar – David Battisti – University of Washington, Seattle
EVENT
Date:
03 October 2017, 11.15 AM
-
03 October 2017, 12.00 PM
Venue:
Rossbysalen C609, Arrhenius Laboratory, 6th floor
Name: David Battisti
Department of Atmospheric Sciences, University of Washington, Seattle WA
Title: TBA
About David Battisti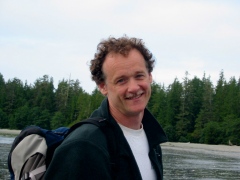 Battisti's research is focused on understanding the natural variability of the climate system. He is especially interested in understanding how the interactions between the ocean, atmosphere, land and sea ice lead to variability in climate on time scales from seasonal to decades. His previous research includes coastal oceanography, the physics of the El Nino/Southern Osciallation (ENSO) phenomenon, midlatitude atmosphere/ocean variability and variability in the coupled atmosphere/sea ice system in the Arctic. Battisti is presently working to improve the El Nino models and their forecast skill, to understand the mechanisms responsible for the drought cycles in the Sahel, and to better understand the monsoons. He is also working on the impacts of climate variability and climate change on food production in Mexico, Indonesia and China.
Time and Place
Tuesday, October 3rd 2017, 11.15
Rossbysalen C609, Arrhenius Laboratory, 6th floor
Welcome!
Last updated: August 8, 2017
Source: MISU